Fine Linen and Bath Swatch Program
Fine Linen and Bath Swatch Program
The Fine Linen and Bath Swatch Program
Here at Fine Linen and Bath, we understand that purchasing fine bed, bath and table linens is a significant investment. Thank you for trusting us with your business.
We also realize online shopping requires a bit of guesswork. Even professional designers will tell you: color can be a challenge, and choosing the right shade absolutely matters. Even the most detailed digital images can leave clients uncertain of the exact look, feel, and pattern of a specific fabric. And don't get us started on the infinite differences in computer screen brightness and color settings (this goes for phones and tablets too!).
Our complimentary swatch sample program eliminates that uncertainty! To help you make your decision before ordering, we'll send you Free swatches to evaluate at your leisure, in the comfort of your own home.
"Wait…you'll actually cut a piece of sheet or towel and mail it to me?"
Yes, that's how it works.
"How about tablecloths? Throws? Even shower curtains?"
Yes. Yes. And yes.
"Doesn't that cost you money?"
A bit. But we think it's worth it to make sure our clients love what they buy.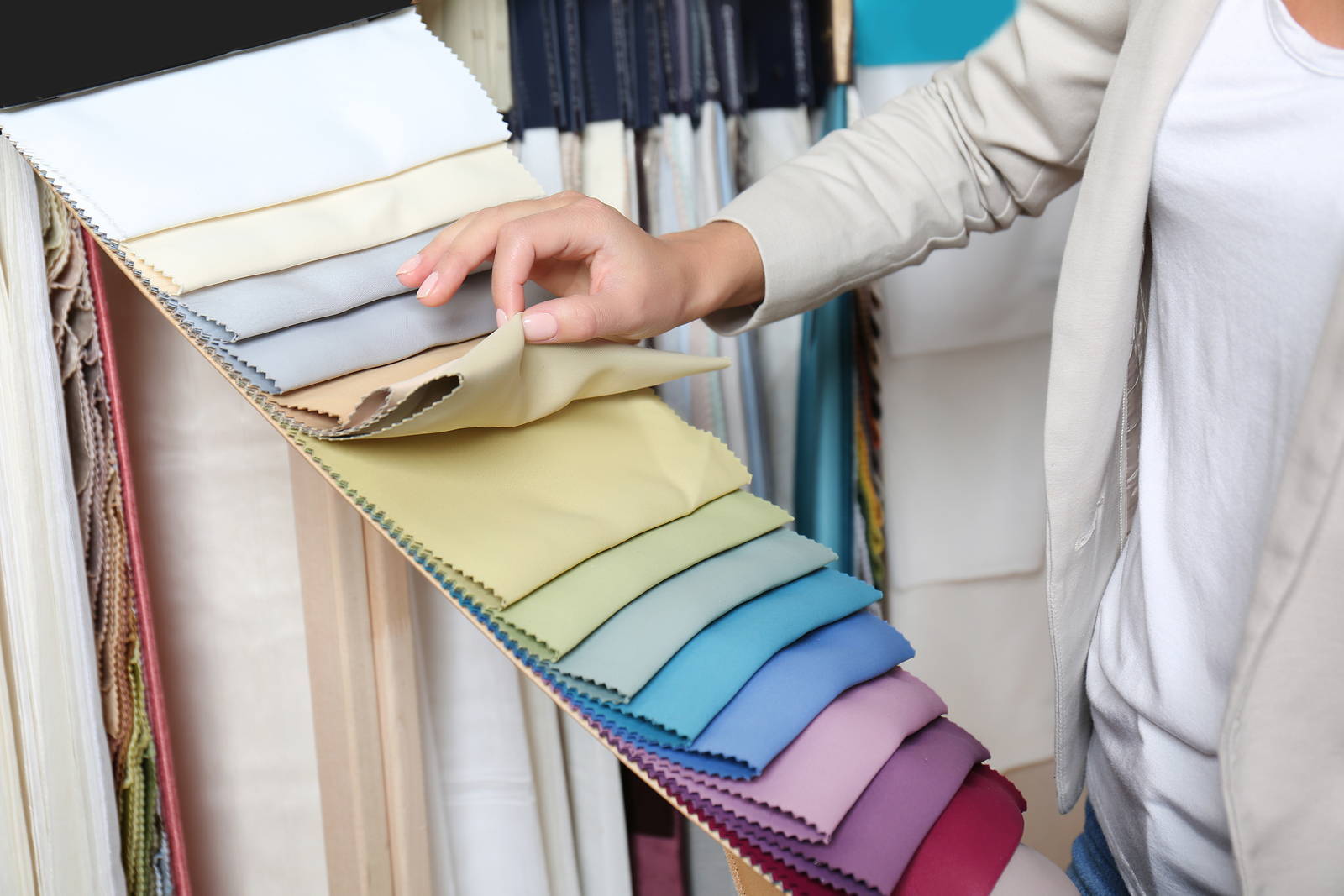 A Concierge Shopping Experience
It is our absolute mission to deliver you an in-store shopping experience with online convenience. That means we want to help ensure that you have chosen the correct item, color and style before you place your order.
Our goal is to cater to all types of clients: new buyers, seasoned shoppers, interior designers, estate and yacht managers, and -- we hope -- you! Our passion for luxury linens is rivaled only by our passion for developing long-term relationships with our clientele. Our swatch sample program is a big part of the service that has earned us a 4.9/5 star overall satisfaction rating among clients, who recommend us to friends.
Here's what customers have to say about our swatch program
⭑⭑⭑⭑⭑
"Great care was taken to keep me posted as to when the swatches would arrive. The samples, actual super pile towel swatches, were ample in size, and made my color choice decision easy. I compared the colors of the swatches to my current Abyss washcloths and felt comfortable I'd have a good color contrast when ordering new hand towels. Thank you for this service, FL and B!"
--Ann L.
⭑⭑⭑⭑⭑
"I appreciate being able to sample the product before making a purchase!"
--Jean
⭑⭑⭑⭑⭑
"Loved being able to get a swatch of the options we liked so we could order just what we wanted."
--A.
⭑⭑⭑⭑⭑
"Such a caring helpful company! Thank you for putting customers first."
--SherriJo C.
⭑⭑⭑⭑⭑
"Very simple. Amazing choices and offers of free fabric samples. Yay!!!!"
--Rhonda G.
⭑⭑⭑⭑⭑
"Offering a fabric sample is brilliant..."
--Sylvia S.
Ordering Swatches is Easy
If you find an item or items that you like, there will be an option of a 'Color Swatch Sample' that you can simply add to your cart, then check out. No payment information will be requested and as always, shipping is free within the contiguous US.
Let's Connect!
We're here to help…and we want to get to know you! If you need answers, consultation, or help narrowing your options, our team of expert design consultants is on call. We'll help you make the right buying decisions to suit your style, budget and decorating goals. We want you to love your new sheets, towels, table linens, or accessories just as much as we do.
Contact us or call us at 866-352-4522.
---
Don't have the time, or energy, to search? Let us take care of that for you!
Fill out the below form so we know more about what you's interested in and we'll be happy to send you some ideas and our personal recommendations.
We've received your inquiry. We'll be in touch soon!Thanksfor send us a message! Our team has received your inquiry and we will be in touch with you soon.
This field is required
This field is required
This field is required
This field is required
This field is required